The Sandman
---
Wow - a whole section on comics and graphic novels and no one's brought up Neil Gaiman's award-winning series yet? I'm shocked! (I did a search, really. If I missed something, feel free to dope-slap me and lock this up.)

So, basically, the series revolves around seven anthropomorphical beings known as The Endless. They are Death, Delirium, Destruction, Destiny, Desire, Despair, and Dream - aka The Sandman, aka Morpheus. (For you Twilight fans, Death - many fans' favorite character - is a doppelganger for Alice. I'm not kidding - I'm half-convinced Stephenie Meyer has read these.) Dream is the Lord of The Dreaming - the world you go to whenever you lose consciousness, whether it's a daydream, a fantasy, a nightmare, you're in his realm when you're asleep.

My username, Caliope, is a reference to a muse that Morpheus rescues in Book 3. (I spelled it wrong - it's supposed to have two L's - but by the time I signed up, it was too late to fix it. Oops.) So, any fans about?
__________________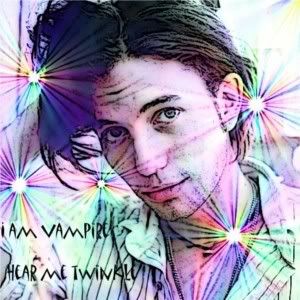 Committed to Sparkle Motion